Old National Insurance presents Alabama Auto Insurance Discounts on ALL Programs!

Alabama's
Low Cost
Insurance Leader
Free Quotations
24 hours a day!
(We offer coverage in the entire State of Alabama)
---
Visit Our FREE Insurance Resources.
Click Below For FREE Quotes:
Good Driver Auto
---
Thanks for using our services!
Old National Insurance
806 Hwy 78 West
Jasper, AL 35501
Phone: 205-221-5466
Toll Free: 877-896-2886 Fax: 205-221-5570

E-Mail us at:
orharris@oldnational
insurance.com

For Your Convenience,
We gladly accept:

"All Our Policies Come With
an Agent!"
---
© 2006 Insurance Web Sales

Lowest Alabama Auto Insurance Rates! Call in or Online Quotes.
FREE
QUOTES!
A Map & Directions
to Our West Jasper, AL Office.
Automobile Insurance Made Easy.com
Old National Insurance
806 Hwy 78
West Jasper, AL 35501
Phone: 205-221-5466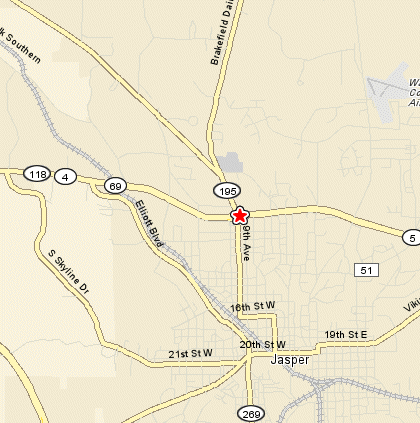 Click Here to Get Driving Directions to Our office